The intelligent-WELD EASY i.e. the i-WELD EASY is developed by the Dutch company IRSA Robotics as a response to a customer demand for a flexible welding cell with a Fanuc robot.
This new welding cell combines the knowledge of experienced welders with an accessible form of automation to an efficient and competitive welding process.
The cell with the Fanuc robot proves that the automation of a welding process does not need to be expensive or complex.
The convenience of the i-WELD EASY
It is a plug & play robot welding cell which is supplied ready for the client. The machine has a fully enclosed casing, such as a processing center, and can also operate in an analogues manner.
Operators can clamp a workpiece on a shuttle table, after which the entire welding process runs automatically.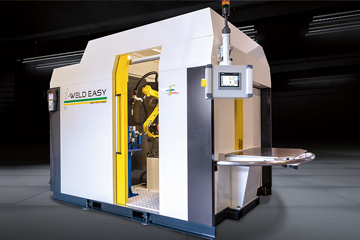 The welder becomes the operator of the welding cell
The automation is not at the expense of the welders, but is designed to support them and to make their work more attractive. The knowledge and experience of welders continues to play an important role in determining the welding parameters, the movements and other aspects of the welding process. If that happened, the robot takes the repetitive work for his account with a constant quality.
The role of the welder is upgraded through automation to that of administrator of the welding cell. An experienced welder can hold one or more robots to work in order to achieve maximum productivity. In this way, the i-WELD EASY also provides a solution to the problem that experienced welders are hard to find.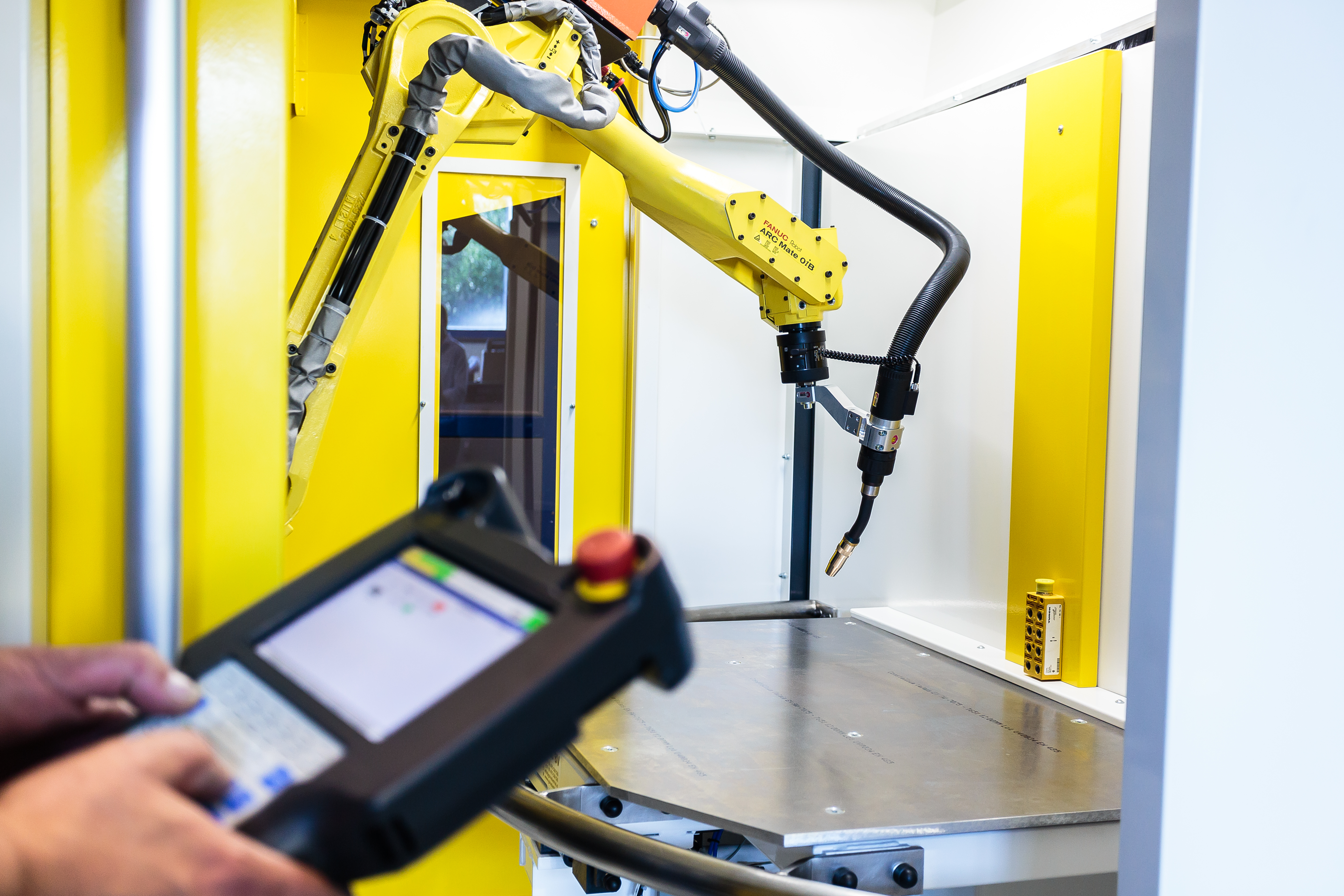 Easy to use and flexible
The i-WELD EASY has been developed in terms of user friendliness and flexibility. Once the machine is delivered to the customer, it is ready for use. It is a total solution whereby the knowledge and service of the renowned partners are put together. The welding cell can be used for both large and small series. On the shuttle table of the machine a mold is placed for clamping the workpieces. This is provided with a code so that the cell at a product change automatically recognize which robot program is to be used.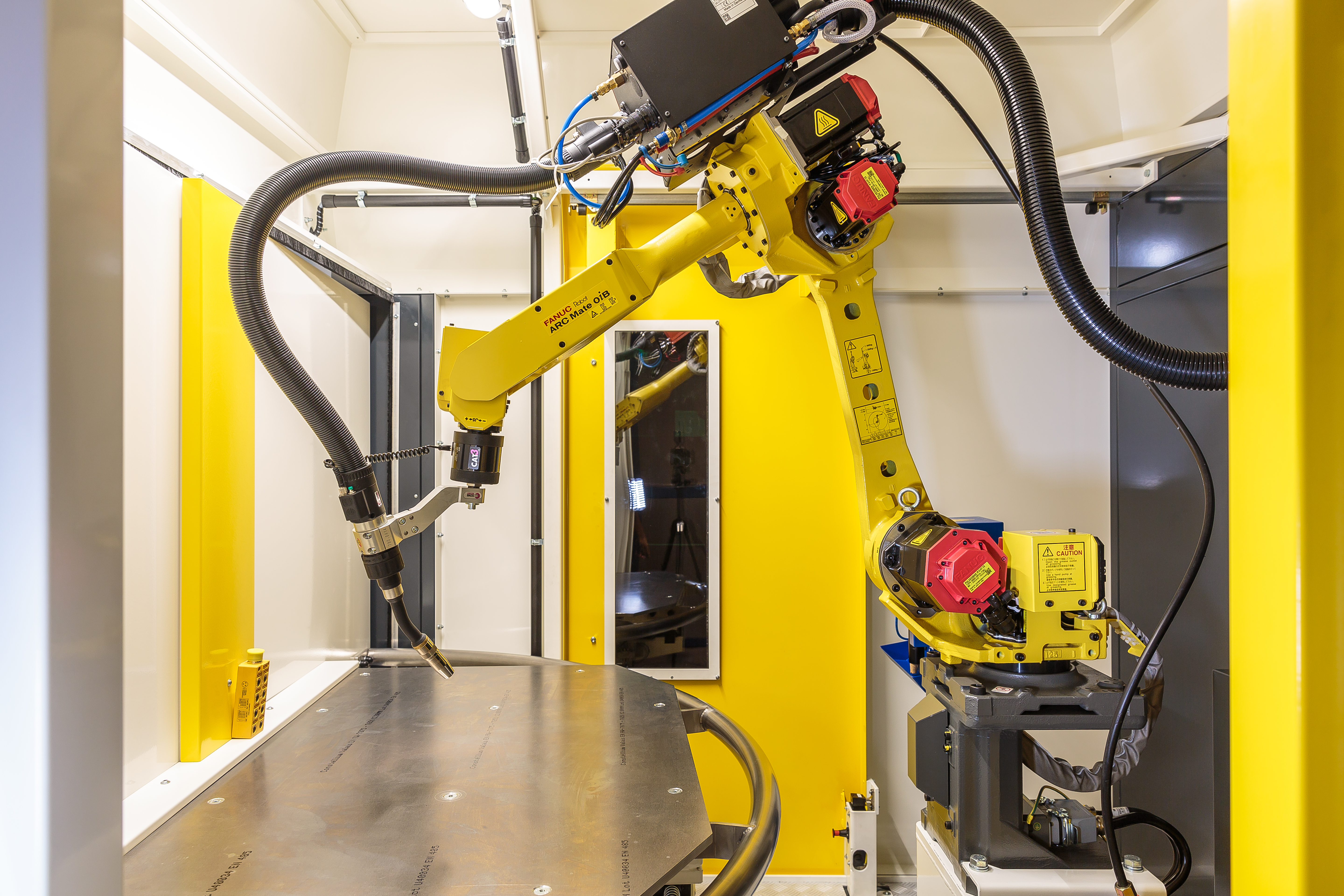 Complete and ready to use
The i-WELD EASY will be placed on the market as a standard product – complete and ready to use – but can be extended further depending on the customers needs. The supplier of the robot offers training to welders to familiarize themselves with the operation and programming. With the Roboguide FANUC software, the welding cell also can be programmed offline, so that the preparation of a new workpiece already can start while the machine is still finishing previous series. Thanks to the user-friendliness of the FANUC robots and the design of the robot cell, the i-WELD EASY is a very accessible form of automation, which also guarantees a high and consistent welding quality.
Welding fixtures
On the shuttle table of the machine a mold is placed for clamping the workpiece. This is equipped with a code so that the robot, when changing products, automatically detects which program is to be used.
These welding jigs are engineered and manufactured by our partners.