Power Sources
The industrial robot contributes to the ability of welding so that it in many application can be carried out by welding robots
The i-WELD EASY combines the knowledge of experienced welders with an accessible form of automation to a total welding process.
Power sources are also increasingly linked to robots and the availability of power sources will be enhanced through the development of 'universal interfaces. Future developments will focus on further process. The ultimate goal is to achieve full control of the process.
The choice of the ultimate power source connected to the welding cell is in consultation with the client so the welding cell can run operational.
Examples of power sources: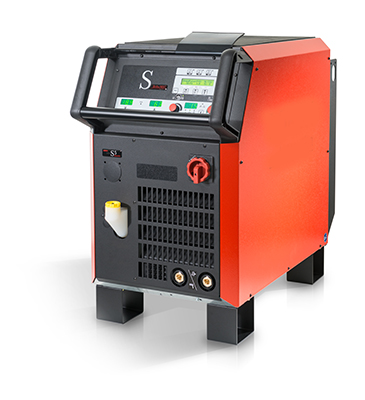 Welding Torches
In order to obtain an optimum quality the choice of a welding torch is important, so that in all applications a good result can be obtained.
The chosen torch ensures optimum performance and durability. High quality accessories also increase the capacity and reliability of your torch.
One can think of welding torches of: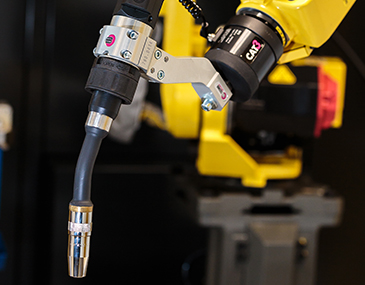 Cleaning Station
Since there are several variants available, it also depends on what the client eventually would like to have. First and foremost, of course, is that the gas nozzle is cleaned precisely and efficiently and a maximum amount of weld spatter is removed. Speed and precision extends the life of the wearing parts and, importantly, it reduces the downtime of the robot
One can think of cleaning stations of: